The weather in my neck of the woods:
Things that make me happy:
Being with family
That Oklahoma has small earthquakes!!
that we got minimal damage, just to the shop floor
Book I'm reading:
Bible
On the menu for dinner:
not really sure… maybe this, only with sausage instead of pepperoni, since that's what we have
Pizza Casserole (click the pic)
On my To Do List:
Vacuum house, laundry, mop Kitchen
New Recipe I tried or want to try soon:
Povitica Bread (click the pic)
In the craft basket:
Same as before, haven't been crocheting much lately. or much else.. just some small things
Found something new to work on but don't want to share just yet.
Looking forward to this week:
Having a date night with hubby this weekend!
Tips and Tricks:
The many uses of CD cases! (Click the pics)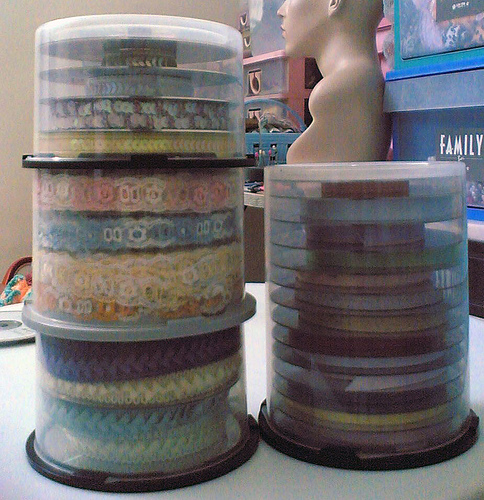 My favorite blog post this week:
Coming Alive in Christ- 16 Day Love Challenge
Blog Hopping (a new discovered blog you would like to share with the readers):
Didn't read many new ones
No words needed (favorite photo or picture, yours or others you want to share):
Lesson learned the past few days:
That even when you think you don't mean much to people, (well other than your family) sometimes you do. The things you have been through or going through can help someone else out. It lets them know they are not alone!
On my mind:
Nothing much…
All the cleaning I need to do.. always! Getting some stuff done in the craft basket.
Devotionals, Scripture Reading, Key Verses:
"If you forgive those who sin against you, your heavenly Father will forgive you. But if you refuse to forgive others, your Father will not forgive your sins." ~ Matthew 6:14
*Day 6 is now up for the 16 Day Love Challenge. Click
HERE
to check it out
So let's stop condemning each other. Decide instead to live in such a way that you will not cause another believer to stumble and fall. ~ Romans 14:13
Pin It